PRESS RELEASE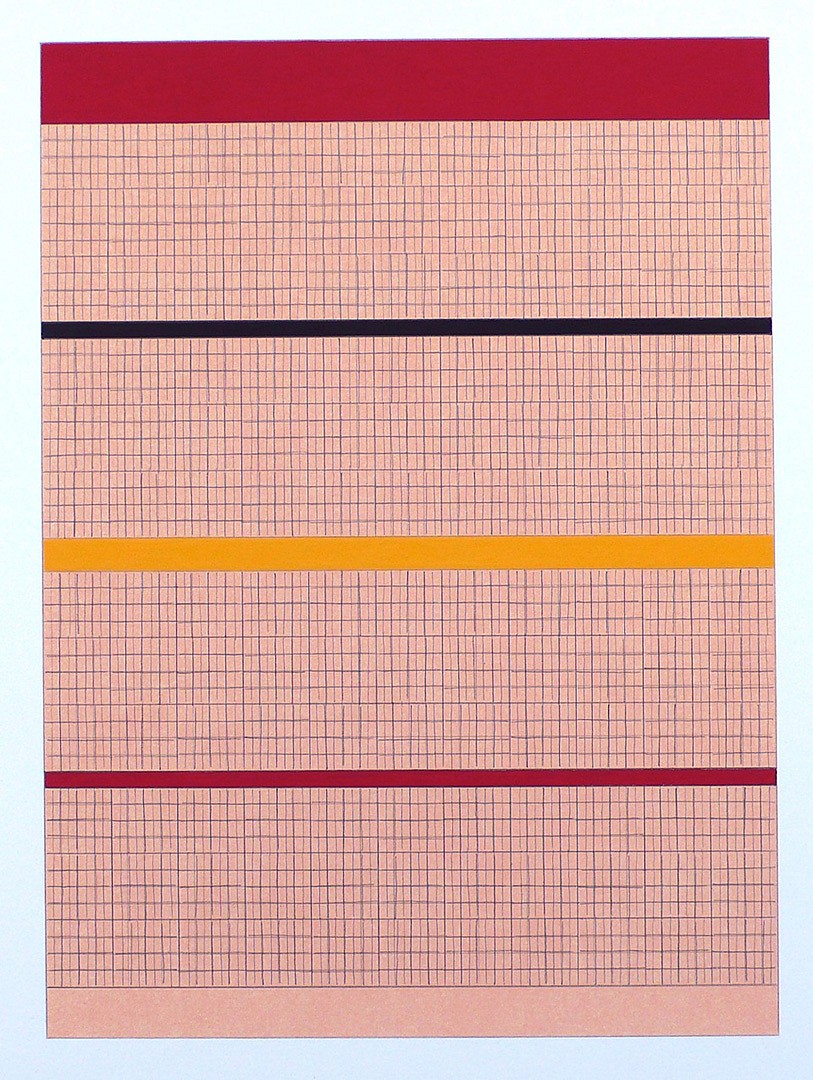 Frank Badur
Sensual/Minimal
February 9 – March 11, 2023
Margaret Thatcher Projects is pleased to announce the opening of Sensual/Minimal a small retrospective of works by Berlin-based artist Frank Badur. Works included span a 20-year period from 1994-2013, examining through lines that permeate this prolific artist's career.
In keeping with Minimalist thought, Badur's work seeks the pure meaning of painting, extricating any mimesis or metaphor that may address a reality outside of the canvas. Through this theoretical endeavor, Badur has mastered compositional simplicity. The solid convergence of shapes in his paintings creates what Reinhard Ermen describes as an "irrevocable security guarantee." The planes of paint are carefully devised, allowing colors that may otherwise clash to harmoniously coexist. Upon closer inspection of Badur's canvases, we find signs of the artist's hand--and his remarkable control of it--in a carefully rendered surface texture. This texture reveals a delicacy to Badur's practice, also found in his prolific works on paper.
The tension between the human hand and geometric accuracy thematically permeates Badur's work, but is perhaps most tangible in his D-12 series. Rendered in pencil and gouache, these 12 x 8.5 inch works on paper are made up of grids and lines. Upon closer inspection, we can see that the slip of the artist's hand is documented in tentative pencil lines. Though perhaps not in accordance with the tenants of minimalism, these slight inaccuracies bring the viewer into the studio, as we imagine the artist painstakingly drafting these intersections. These are the moments that give Badur's paintings and drawings emotional weight, as each force of color and shape reveal the hand that created it.
Frank Badur's work has been exhibited and collected widely in both Europe and the Americas. His work is in the collections of the Busch-Reisinger Museum, Cambridge, the Neuer Berliner Kunstverein, Deutsche Bank, Frankfurt/Main, the Ahrenberg Collection, Los Angeles, Malmo Konstmuseum, Sweden, the Neuberger Museum, Purchase, NY, Moderna Museet, Stockholm, the Progressive Collection, the Yale University Art Museum, the Museum of Fine Arts, Houston, and the Museum of Modern Art, New York, among others.
Margaret Thatcher Projects is located in 539 West 23rd Street, ground floor (between 10th and 11th Avenues). Gallery hours are Tuesday through Saturday from 11 am to 6 pm. For further information contact the gallery at: info@thatcherprojects.com, or 212.675.0222